First Presbyterian Church:
Growing Deeper,
Reaching Wider
At First Presbyterian Church, we believe in loving God well, loving ourselves well, and loving others well through discovering, experiencing and showing the goodness and love of God.
 Matthew 22:37-41: "Jesus answered: "'Love the Lord your God with all your heart, with all your soul, and with all your mind.'  This is the greatest and the most important commandment. The second most important commandment is like it: 'Love your neighbor as you love yourself.'  The whole Law of Moses and the teachings of the prophets depend on these two commandments."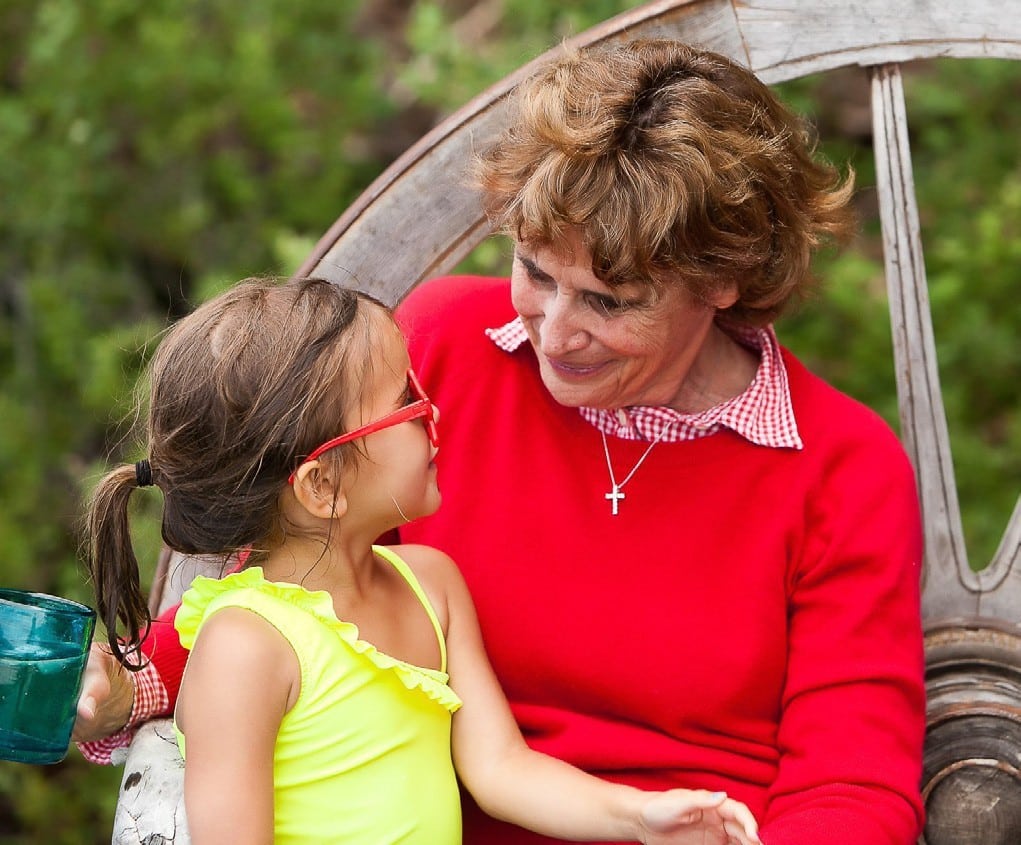 We believe Jesus Christ must be at the center of our lives and making disciples of Jesus at the core of our ministry.
We believe congregations should vigorously reproduce new missional communities to expand the Kingdom of God.
We believe in unleashing the ministry gifts of women, men, and every ethnic group.
We believe identifying and developing gospel-centered leaders is critical for the church, and a great leadership culture is risk-taking, innovative, and organic.
We believe guidance is a corporate spiritual experience. We want to connect leaders to one another in healthy relationships of accountability, synergy, and care.
Center-focused Spirituality:
We believe in calling people to the core of what it means to be followers of Jesus – what "mere Christianity" is and does – and not fixate on the boundaries.
We believe in living out the whole of the Great Commission – including evangelism, spiritual formation, compassion, and redemptive justice – in our communities and around the world.
We believe the Bible is the unique and authoritative Word of God, which teaches all that is necessary for faith and life. The prominence of God's Word over our lives shapes our priorities, and the unrivaled authority of the Bible directs our actions to be in concert with Christ's very best for our lives.
We believe in theological education, constant learning, and the life of the mind, and celebrate this as one of the treasures of our Reformed heritage.
These are the values of the Covenant Order of Evangelical Presbyterians (ECO). More information about ECO click here
Through Outreach we share God's love and compassion, caring for others in times of illness, bereavement and other challenges. FPC's trained visitation team visits and prays with people at Sky Lakes Medical Center, retirement and nursing facilities, and personal homes. Shawls knitted and crocheted by members of the Prayer Shawl Ministry provide a tangible expression of comfort and love. FPC commits 10% of its budget to missions around the world and within Klamath County. 
A Heart for Service. FPC is located in the historic downtown of Klamath Falls. This is a community where a single individual can have a visible and significant impact on the lives of others. Throughout FPC's life, the Church and its members have been leaders in the community and have had a positive impact on the spiritual, social and economic life of the Klamath Basin.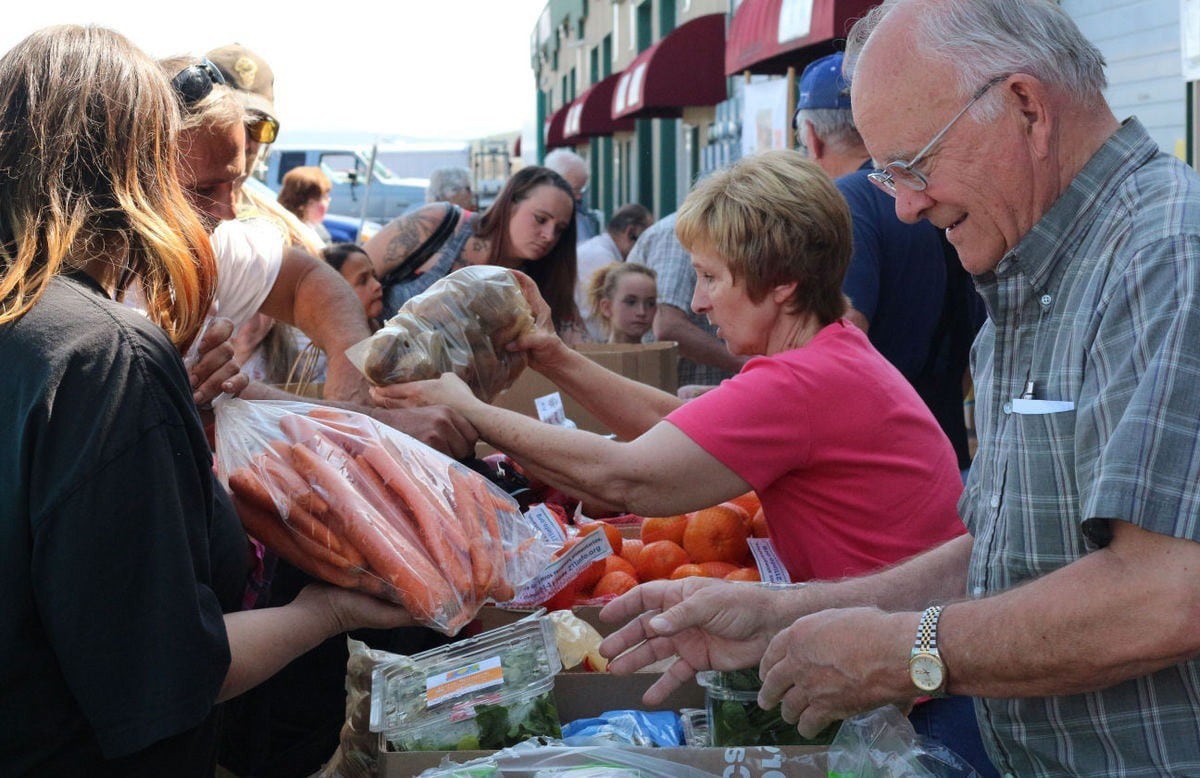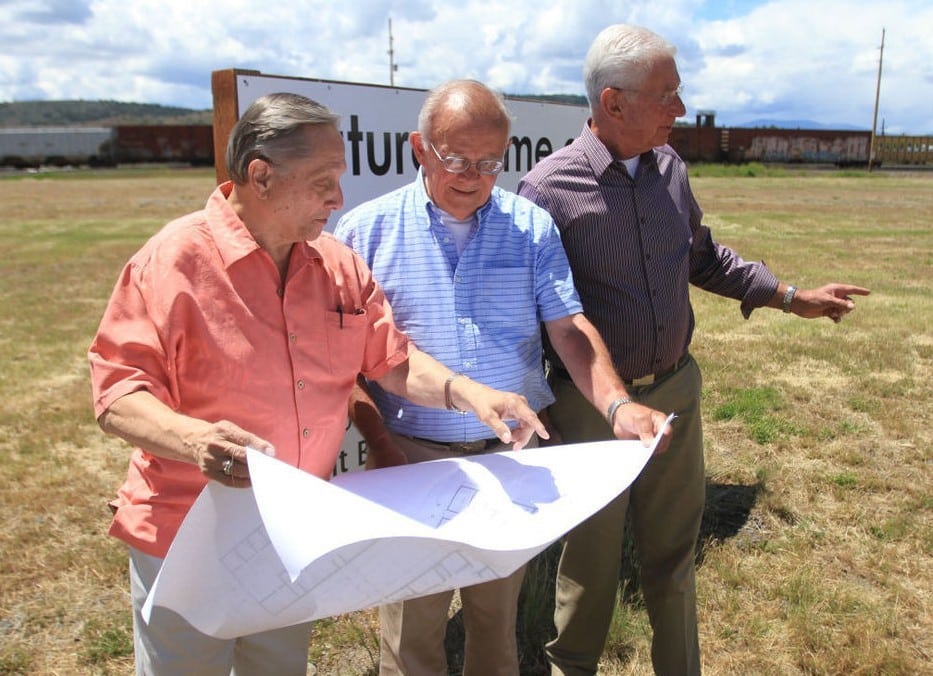 Currently to support those most in need in the community,
several FPC members are involved in the development of the Klamath Works Campus, an 18-acre campus to house a variety of social services, faith-based organizations, and medical providers charged with helping individuals move from dependency and despair to dignity and self-sufficiency. The Klamath Falls Gospel Mission, an organization that FPC has supported financially and with volunteers for many years, will locate on this campus.
In 2015 Klamath Falls became one of 32 Blue Zones demonstration communities nationwide. This ambitious project to improve community health and well-being emphasizes the importance of belonging to a faith-based organization to increase social connectedness and longevity. Several FPC members are involved with the Blue Zones Project in the community as well within the church church-wide effort.
First Presbyterian Church
was founded on February 27, 1884, the first organized church in Klamath Falls and for 15 years the only house of worship in this southeastern Oregon pioneer town. From the beginning, FPC attracted pastors and people whose life's goals were to teach, preach, uplift, and serve the community.
At FPC's 130-Year celebration in 2014, the mayor's proclamation recognized our church's critical role in providing rough-and-tumble pioneers who worked in the forests and fields with the "education, infrastructure and medical facilities and all the other elements that make a vibrant, caring community with strong values." Our historic com- mitment to service remains in our church body's culture and guides us to this day.
First Presbyterian Church celebrates 130 years
By Lee Beach, Herald and News Staff Reporter
February 21, 2014
First Presbyterian Church, the oldest organized church in Klamath Falls, has answered the question: "What does a church do for a community?" through its actions for the last 130 years.
In a milestone celebration Sunday, the congregation honored its long history and the pastors and people who have made it their life's goals to teach, preach, uplift and serve the community.
In a proclamation read at the services recognizing the church's service to the community since 1884, Mayor Todd Kellstrom echoed the city fathers from 130 years ago, when Linkville was a city of saloons and houses of ill repute. The rough-and-tumble pioneers of the area worked in the forests and the fields, but the city fathers knew they could build a town — but not a community — with those sturdy people alone.
They needed people who wanted to raise families here, people who cared about education and infrastructure and medical facilities and all the other elements that make a vibrant, caring community with strong values.
Pastor Stuart Bond spoke that Sunday about his belief that, "God wanted a church here, too. His grace didn't just run along the coastal townships. It didn't stop at the Cascades. It traveled east to these great inland waterways. It was meant for every logging camp and every cattle ranch in our area. And He needed some who were willing to break ground and dig in right here so that the story of grace could be told and lived out. God wanted a church here, too."
History
For 15 years, First Presbyterian was the only church in Linkville, renamed Klamath Falls in 1893. It was first located at Second and Pine streets and in 1919 moved to Sixth and Pine streets. In 1950, they tore that building down and in 1956 completed the present church.
Robert McClean was the first of 15 pastors, serving until 1888. In a letter to J. S. Stubblefield, his successor, on the occasion of the dedication of the church in 1920, he recalled making a deal with the local baseball team, which played on Sunday mornings. The players agreed to come to evening service if McClean didn't oppose their playing in the morning. Those men came to church and to Christ, and McLean felt the movement to reach those young men was instrumental in the passing of Temperance in those early days.
Bond believes the "principle of reaching out to a new group, of finding a way to fish in waters we don't know well but we feel God has called us to fish in — it is still the same. We are still at work, trying to help young men and women find Christ, to form a good foundation for families in this community, and we are still doing our best to make the Basin a God-honoring place."
The church honored some of its leaders who made significant contributions to the community. The impetus to build a modern medical facility to replace Hillside and Valley Hospitals started in the church, which was led at that time by Dr. Robert Groves. Jim Stillwell chaired the civic committee that raised the funds to build Presbyterian Intercommunity Hospital — now Sky Lakes Medical Center.
Ross Ragland, a civic leader and supporter of the arts chaired the renovation of the theater which began in the 1980s. Another leap of faith by the congregation occurred when the mission committee raised $50,000 in three months to help build a dormitory at KLEOS children's community.
Of the anniversary celebration, Bond said, "Any day like this is a day of vision. We can all see our failures, but there are great days to remind us of what we can achieve."
As the church looks ahead to the next 130 years, Bond reminded the 350 persons worshipping that morning that the purpose of the church, "to evangelize the world, has not changed."
For the answer how to do it, he offered: "the real answer is to listen to the Man in the boat — to realize he is Lord, even where we think we are the experts … pushing into deeper water, letting down nets in unlikely places, leaving the familiar to become fishers of men."
To that end, the church is launching a strategic planning team to look into the future three to five years.