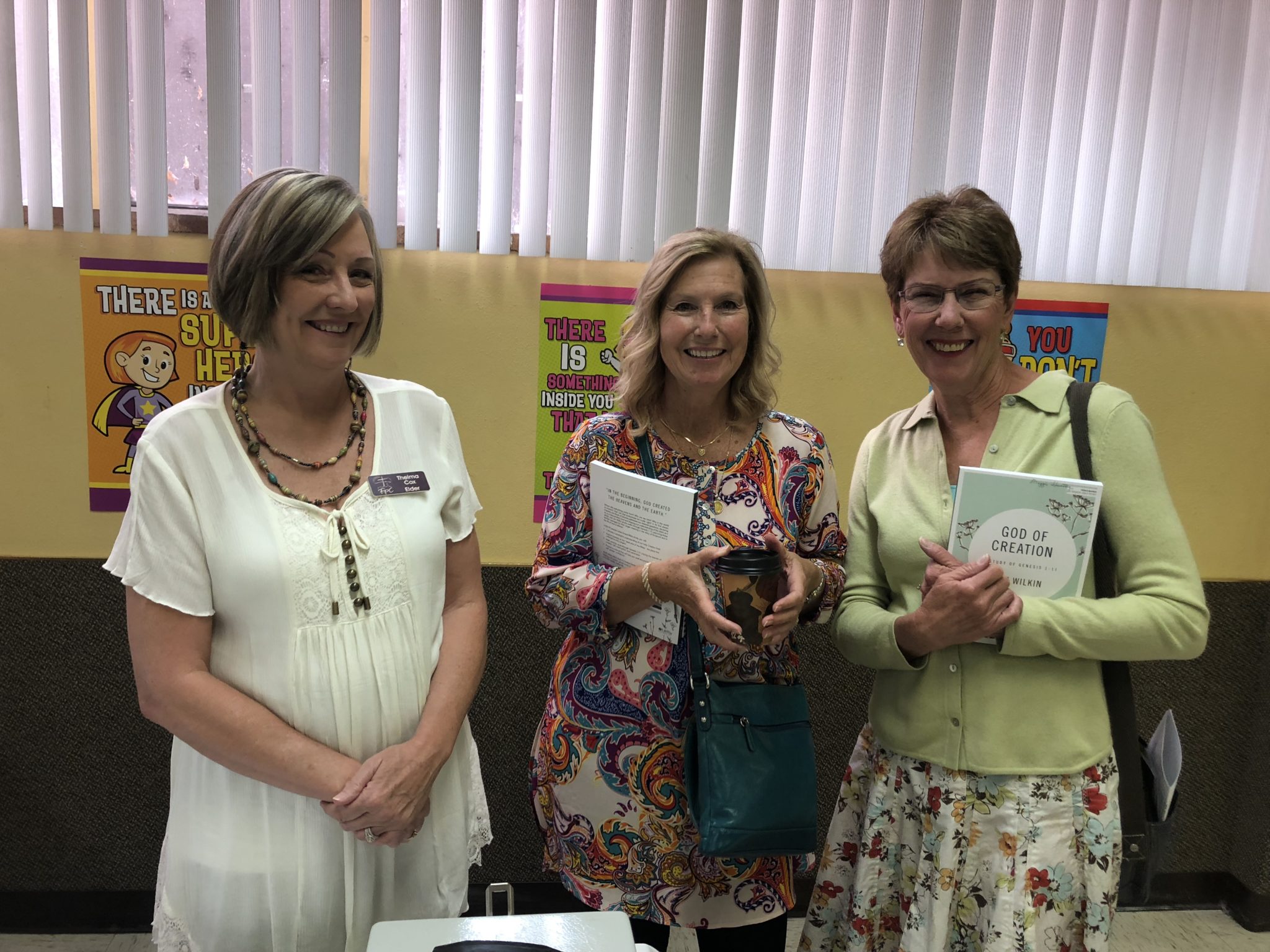 Every woman, visitor, regular attendee or member of FPC is welcome to be involved in any of our women's ministry activities. It doesn't matter if you participate weekly or only occasionally. Through all that we do, we endeavor to teach and encourage women to know God, to love Him, and live lives that are pleasing to Him in every way.
If you would like to be a part of our Women's Ministry, we invite you to join us as we kick off the fall with our 2018-2019 Bible Studies.  We have a Bible Study on Tuesday evenings from 5:30 to 7:00 and on Wednesday mornings from 9:00 to 11:00.                                 
Bible Studies for 2018-2019
Fall Bible Study
We will kick off our Fall Bible Study on September 11/12 through November 13/14 with "God of Creation" by Jen Wilkin.  This is a study of Genesis 1-11. 
Winter Study
Starting on January 8/9 through February 19/20, our study will be "What Matters Most" by Karen Ehman.  This is a Study of Philippians.
Spring Study
The Spring Bible Study will go from February 26/27 – May 28/29.  We will be studying "James", by Matt Chandler. This 13-session study examines the core message of James: the relationship between faith and works.
Advent Study
The book study during the Advent season is Hidden Christmas: The Surprising Truth Behind the Birth of Christ by Timothy Keller.
We hope you are praying for the women of this ministry and know we are always praying for you too.  Please come join us. 
For more information, contact Thelma Cox at 541-892-5064 or Maggie Huntley at 541-892-1571.